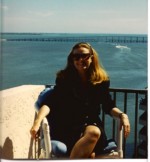 Brief Directory Description
Records and information from the New York Public Library, New York City Municipal Archives and the National Archives at New York City.
Volunteer Research Description
Lookups and copies: Birth, marriage and death records. Naturalization and immigration documentation. Reference information accessible only at the public library (i.e., The Irma and Paul Milstein Division of United States History, Local History and Genealogy at the Stephen A. Schwarzman Building, NYPL). Charges incurred for plain or certified copies passed on to requestor.
Country
United States Volunteers